ENAR Webinar Series (WebENARs)
As part of ENAR's education initiative, our webinars promote continuing education for professional and student statisticians by disseminating cutting-edge knowledge to our membership. An ENAR webinar (or "WebENAR") can strengthen your background in methodology and software, provide an opportunity to learn about a topic outside of your primary area of specialization, or deepen your understanding of an area in which you already work. We invite you to participate and benefit from the expertise of some of North America's leading statisticians and biostatisticians.
The Webinar Committee of the ENAR Regional Advisory Board (RAB) is coordinating this ongoing series of 1- to 2-hour webinars given by renowned experts. Registration fees are by membership category, with a reduced fee for student members. The webinars are planned to be broadly available and we encourage groups at your institution or workplace to participate together. WebENARs provide excellent learning opportunities for students and professionals alike.
WebENAR Registration Fees
Registration fees are waived for ENAR members, however, advance registration is still required for all attendees. Please email enar@enar.org if you have any questions.
ENAR Student Member: $0
ENAR Regular Member: $0
IBS Member: $65
Non-Member: $85
Schedule of Upcoming WebENARs
Powerful Data Presentations with Success = (PD)2
Friday, April 28, 2023
1 p.m. to 3 p.m.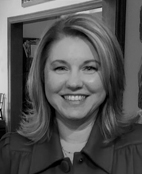 Presenter:
Jennifer H. Van Mullekom, PhD
Virginia Tech
After a 20-year career in industry, Dr. Jennifer Van Mullekom joined Virginia Tech in Fall 2016 as the Director of the Statistical Applications and Innovations Group (SAIG) and an Associate Professor of Statistical Practice. In addition to directing SAIG, she teaches collaboration skills as well as a design of experiments course to graduate students.
Formerly, she was a Senior Consulting Statistician and Certified Six Sigma Master Black Belt in DuPont's Applied Statistics Group. supporting the DuPont Protection Technologies business. At DuPont, she provided statistical leadership to the Tyvek® Medical Packaging Transition Project in the areas of product development, commercialization, and regulatory.
Jen is active in professional societies holding leadership roles in the American Statistical Association and the American Society for Quality. She holds three US Patents and has also worked at Lubrizol and Capital One. Jen is a regular participant on topics such as communication, collaboration, leadership, and ethics at the Conference on Statistical Practice. She holds an MS and PhD in Statistics from Virginia Tech and a BS in Mathematics and Mathematics Education from Concord University.
Abstract:
The amount of available data has exploded in the past ten years. Those holding quantitative roles in academia, government, and industry have been called upon to analyze and interpret it. We must turn data into information so that researchers can advance science and decision makers can act upon these advances. This is true whether you are assessing the performance of a new therapy, the impact of public health policy, or modeling disease transmission. It is also true for those presenting new statistical analysis methods. The point of a presentation is to synthesize facts in a meaningful, digestible way for the audience. Yet, many presentations serve to create confusion and because they lack clarity. Even worse, the lack of clarity leads to poor decisions built on erroneous interpretations.
Developing good communication skills around scientific and statistical presentations is essential for those in quantitative fields. This talk will discuss a four phased process for excelling at these types of presentations. The four phases are Prepare, Design, Practice and Deliver or (PD)2 for short. In the context of the process, emphasis will be placed on explaining complex concepts, formatting your results for clarity, designing your slides to facilitate interpretation, and engaging a non-quantitative or mixed level audience. The material will also cover incorporating story into a scientific presentation and effective principles of data visualization. You will leave the talk with an overall framework for tackling your next formal presentation as well as tips and tricks you can immediately use in informal team interactions.
Register for Webinar on 4/28/2023.
Statistical Issues in Responsible Conduct of Research
Friday, March 3, 2023
10 a.m. to 12 p.m.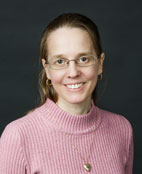 Presenter:
Sarah J. Ratcliffe, PhD
University of Virginia School of Medicine
Sarah J. Ratcliffe, PhD, is Professor and Director of the Division of Biostatistics, and Senior Vice Chair for Research in the Department of Public Health Sciences at the University of Virginia School of Medicine. She is Director of the Research Methods core of iTHRIV (CTSA), PI of the U24 data coordinating center grant for the multi-site DIVA trial, and MPI of an R01 developing prediction algorithms in transplant patients. Her background is in statistics and computing, with specific training and expertise in the analysis of correlated data, especially longitudinal, time series and functional data, predictive modeling, missing data, as well as expertise in data and analysis ethics. She was the 2019 ENAR President and currently serves on the IBS Executive Board.
Abstract:
Technology has made it easier to share and analyze data. As statisticians, we are responsible for the data that is in our "custody," and how it is used. This WebENAR will discuss some of the ethical issues that arise in collaborative research, the importance of reproducible analyses, and the impact that both can have on "good science."
Purchase Webinar Recording (3/3/23).
Please contact Emily Slade or Ana Ortega-Villa if you have topic suggestions for future webinars.