ENAR Webinar Series (WebENARs)
As part of ENAR's education initiative, our webinars promote continuing education for professional and student statisticians by disseminating cutting-edge knowledge to our membership. An ENAR webinar (or "WebENAR") can strengthen your background in methodology and software, provide an opportunity to learn about a topic outside of your primary area of specialization, or deepen your understanding of an area in which you already work. We invite you to participate and benefit from the expertise of some of North America's leading statisticians and biostatisticians.
The Webinar Committee of the ENAR Regional Advisory Board (RAB) is coordinating this ongoing series of 1- to 2-hour webinars given by renowned experts. Registration fees are by membership category, with a reduced fee for student members. The webinars are planned to be broadly available and we encourage groups at your institution or workplace to participate together. WebENARs provide excellent learning opportunities for students and professionals alike.
WebENAR Registration Fees
Registration fees are waived for ENAR members, however, advance registration is still required for all attendees. Please email enar@enar.org if you have any questions.
ENAR Student Member: $0
ENAR Regular Member: $0
IBS Member: $65
Non-Member: $85
Schedule of Upcoming WebENARs
Statistical Challenges in Clinical Trials for COVID-19
Friday, June 2, 2023
10 a.m. to 12 noon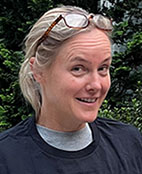 Presenter:
Lori Dodd
National Institute of Allergy and Infectious Diseases
Lori Dodd, PhD, is a biostatistician and section chief for the Clinical Trials Research Section within the Biostatistics Research Branch, Division of Clinical Research, National Institute of Allergy and Infectious Diseases, where she primarily collaborates on infectious disease clinical trials. Lori served as principal statistician for the Pamoja Tulinde Maisha (PALM; "Together, Save Lives") randomized controlled trial of Ebola virus disease therapies and the Adaptive COVID-19 Treatment Trial (ACTT) series of randomized controlled trials. Prior to joining NIAID, she worked as a mathematical statistician at the National Cancer Institute. Dr Dodd earned her PhD from the Department of Biostatistics at the University of Washington.
One Uncertainty Too Many? Managing Unknowns in Clinical Trials of Outbreak Diseases
The West African Ebola virus disease outbreak taught us the importance of starting clinical trials rapidly, to find effective intervention before the outbreak ends, while interventions may be useful to reduce disease burden and suffering. However, during novel infectious disease outbreaks, there are often no precedents for trial design and limited data exist to design an optimal trial. Waiting for more certainty about key design characteristics may delay trial implementation too significantly, creating a dilemma. Start now with an imperfect design or delay study start until the design is better defined? In this talk, I will review my experiences from designing studies for Ebola and COVID-19 treatment studies and emphasize the importance of incorporating sufficient design flexibility without compromising scientific rigor.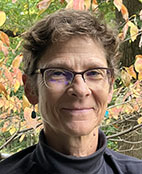 Presenter:
Sally Hunsberger
National Institutes of Health
Dr. Sally Hunsberger has worked at the National Institutes of Health for 30 years and has focused on clinical trials. She began her career at the National Heart, Lung, and Blood Institute and then moved to the National Cancer Institute after 10 years. She worked at the National Cancer Institute for 12 years, specializing in breast cancer and pediatric clinical trial research. Dr. Hunsberger currently works at the National Allergy and Infectious disease institute. She designs phase I, II and III studies, analyses data for natural history studies and phase I, II and III studies. She is the executive secretary for the co-infections and complications DSMB which reviews COVID-19 treatment studies and was the executive secretary for the COVID-19 vaccine DSMB. She also serves on the pediatric heart network DSMB for the NHLBI.
Issues Encountered While Monitoring the US Government-Supported Covid-19 Vaccine Trials
Operation Warp Speed (OWS) was a partnership among vaccine companies, government agencies and academia created during the Covid-19 global pandemic. A primary goal was to accelerate the development of Covid-19 vaccines. A fundamental principle that the OWS program established was that the National Institutes of Health would oversee a single Data and Safety Monitoring Board (DSMB) to review and monitor all OWS vaccine trials. This was implemented by having a statistician from NIAID be the executive secretary for the Board. The formation of OWS and its requirement for a single DSMB played an important role in the rapid development and delivery of effective Covid-19 vaccines. In this talk I will describe the unique issues and challenges faced while monitoring these trials and provide suggestions for future similar endeavors.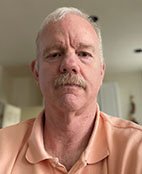 Presenter:
Michael Proschan
Biostatistics Research Branch, NIAID
Michael Proschan received his Ph.D. in Statistics from Florida State University in 1989. He has been a Mathematical Statistician in the Biostatistics Research Branch at the National Institute of Allergy and Infectious Diseases since January of 2006. Prior to coming to NIAID, he spent 16 years at the National Heart, Lung, and Blood Institute. He has co-authored three books: Statistical Monitoring of Clinical Trials: A Unified Approach, with Gordon Lan and Janet Wittes (Springer, 2006); Essentials of Probability Theory for Statisticians, with Pamela Shaw (CRC Press, 2016), and Statistical Thinking in Clinical Trials (CRC Press, 2022), and is a Fellow of the American Statistical Association. Dr. Proschan is also an Adjunct Professor for the Advanced Academic Programs at Johns Hopkins University.
Multiplicity Issues in Platform Trials of COVID-19
The COVID-19 pandemic led to platform trials comparing several active arms to a common control arm. An important question is whether to make a multiple comparison adjustment, as is traditionally done. Pressure to find an effective treatment quickly for a dangerous disease argues against such an adjustment, but statistical concerns seem to support an adjustment. We will take a close look at the statistical arguments and give both sides of the debate. Then we will consider a multiple comparison issue arising from the first trial to show benefit of an intervention in COVID-19, namely the Adaptive Coronavirus Treatment Trial (ACTT-1) of Remdesivir versus placebo. There was a statistically significant effect on the primary endpoint of time to recovery and on an important secondary endpoint of the World Health Organization's 8-point ordinal scale at Day 15. Results for mortality did not quite reach statistical significance, but there was an apparent effect in ordinal scale 5, patients requiring supplemental oxygen (not including high-flow or invasive mechanical ventilation). Is the apparent effect of remdesivir on mortality in OS-5 real, or is it just the play of chance? If it is real, could it be part of an overall benefit of Remdesivir on mortality, or is it OS-5-specific? We will address these important questions.
Purchase Webinar Recording (6/2/23).
Please contact Emily Slade or Ana Ortega-Villa if you have topic suggestions for future webinars.