ENAR 2024 Educational Program | ROUNDTABLES
Roundtables are conversations centered around a predetermined topic and led by a discussion leader. Due to the small group size, all attendees are able to participate equally, providing a more intimate discussion than a larger scientific session. All Roundtables take place Monday, March 11 from 12:15 pm – 1:30 pm
Monday, March 11 | 12:15 pm – 1:30 pm
RT1 | Advancing Rare Disease Research
Leader:
Kelley Kidwell, University of Michigan
Description:
While so many statisticians are focusing on big data, we are still not sure how to do our best with small data. There are over 7,000 rare diseases affecting 1 in 10 Americans, with more than 90% of those rare diseases lacking approved treatments. This roundtable hopes to combine minds across all sectors to brainstorm and discuss best practices and innovation to improve treatment for small samples, focusing on the challenges of and opportunities in rare disease clinical trial design and analyses. This area is ripe for innovation, so bring the problems you've faced in collaboration, innovative ideas, and knowledge of practical constraints so we can have a fruitful discussion. Side effects of this roundtable include potential collaborations!
Leader Bio: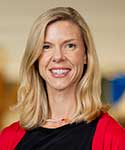 Kelley M. Kidwell is a Professor and the Associate Chair of Academic Affairs of Biostatistics at the University of Michigan (UM) with extensive experience in the design and analysis of clinical trials. Her particular expertise is in sequential, multiple assignment, randomized trials (SMARTs) and more novel trial designs. She has been the principal investigator of two Patient Centered Outcomes Research Initiative (PCORI)-funded contracts developing methods for SMARTs applied to rare diseases and incorporating patient preferences, and a Food and Drug Administration (FDA) Broad Agency Announcement contract developing design and methods for small sample SMART designs and is on the Clinical Trial Advisory Board of PCORI.
---
Monday, March 11 | 12:15 pm – 1:30 pm
RT2 | Funding at the National Institutes of Health (NIH): Grants, Summer Programs, and Special Notices
Leader:
Misrak Gezmu, National Institute of Allergy and Infectious Diseases, NIH
Description:
In this round table discussion, I will cover grant application processes and funding opportunities at NIH. The discussion will focus on grants, summer programs and special notices that are of current interest to NIH centers and institutes. The discussion will include on how to navigate through NIH website to find funding opportunities that are of interest to your research areas, submitting application through solicited or unsolicited funding opportunities and finding information that are helpful in writing your grant application. Examples will be provided from NIAID statistical methods grants.
Leader Bio: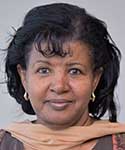 Dr. Gezmu is currently a Program Official for Statistical Methods grants in infectious diseases research at the Division of Clinical Research, National Institute of Allergy and Infectious Diseases (NIAID), National Institutes of Health (NIH). She earned her Ph.D. in Mathematical Statistics in 1996 from the Department of Statistics, American University in Washington DC. Prior to joining NIAID, she was an assistant professor in the Decision Sciences Department, at Norfolk State University in Virginia. She joined NIAID in 1998. In her capacity as a Program Official, she informs the statistical community about the current research area of the institute, gives advice in submitting grant applications and discusses the next steps after their grant is reviewed. She is highly dedicated to increasing the biostatistical work force to address the growing demand of biostatisticians in biomedical research nationally and internationally. Dr. Gezmu is an elected Fellow of the American Statistical Association.
---
Monday, March 11 | 12:15 pm – 1:30 pm
RT3 | Statistical Consulting and Collaboration: Identifying Partners to Build an Effective Team
Leader:
Emily Griffith, NC State University
Description:
Building an effective and helpful consulting or collaborative program requires campus partners. Often, we think of these partners as our client or collaborator list and look for partnerships in which we are biostatisticians or data scientists, and our partners need our expertise. However, broadening the idea of partnerships to include other biostatistical, statistical, or data science experts can provide real benefits to any program. As an example, we can look at the partnerships at NC State University between the Libraries' Data and Visualization Services (DVS) Department, the Data Science Academy (DSA), and the Department of Statistics. These three groups work together to provide cohesive consulting and collaborative support to campus researchers.
The Data Science Consultant Service at DVS provides help through consultations on data analysis, visualization, machine learning, and data science tools. The DSA's Consulting Research Assistants focus on the full data lifecycle, providing research enablement for longer-term intermediate to advanced projects. The Department of Statistics provides support at the project level through a graduate course. All three programs are working together and expanding their partnership to involve even more data-oriented campus programs as data experts. Their partnerships involve close collaboration at multiple levels.
The Department of Statistics and DVS have a jointly appointed graduate student who splits their time as a teaching assistant in the Department of Statistics with a Statistics Data Science Consultant position in the Libraries, in which they take a leading role as a statistics domain expert. The DSA and DVS have two additional shared students, who split their time equally between DVS Data Science Consultant and DSA consulting research assistant work. These students also serve as liaisons between the two programs. The Department of Statistics' consulting class shares its unmet projects with both DVS and DSA. The DVS and DSA student consultant training sessions include a combined day, and the faculty and staff involved in these programs share a delegated email inbox to coordinate requests for both departments.
In this roundtable, we will discuss broadening the idea of partnerships to include other campus groups with similar or even overlapping expertise. This abstract is work in collaboration with Joddy Marchesoni, NC State Libraries.
Leader Bios: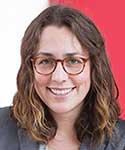 Emily Griffith is an Associate Professor of the Practice in the Department of Statistics at NC State University and the Director of Analytics Consulting for NC State's Data Science Academy. Emily's expertise is in applied, collaborative statistics and data science as well as in mentoring the next generation of applied statisticians and data scientists. She won the Outstanding Mentor Award from ASA's Section on Statistical Consulting in 2022 and was elected Fellow of the American Statistical Association in 2023. In the Data Science Academy at NC State, Emily works to develop strategies to further innovation in the university's data science initiatives by training graduate students in interdisciplinary data science collaboration. She earned her PhD in Statistics from NC State University.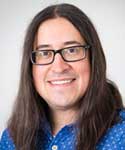 Joddy Marchesoni (they/them) serves as Data & Visualization Librarian in the Data & Visualization Services department at NC State Libraries. They focus on delivering and improving library services in statistics and data science subject areas. This includes: managing the Data Science Consultant Service within the Libraries through service planning and supervision of grad student Data Science Consultants; providing consultations in R, statistics, and data management to NCSU affiliates; and offering library workshops and course-integrated instruction sessions on R, data management, data visualization, and many other topics. Joddy has collaborated on publications at NCSU as a data manager and analyst, and is currently working on a team to publish work on the sustainability of student-staffed consulting service models. They hold a Master of Science in Applied Statistics from UNC Greensboro. While this abstract is in collaboration with Joddy Marchesoni, Joddy will not be onsite for this Roundtable.
---
Monday, March 11 | 12:15 pm – 1:30 pm
RT4 | Inclusive Leadership in Industry
Leader:
Brian A. Millen, PhD, Biogen
Description:
It's well-known and accepted that diverse teams outperform their peers. Nonetheless, many leaders adopt a one-size-fits-all approach to developing and evaluating talent. While simple for the leader, the results of this approach are suboptimal. In this roundtable, we'll explore successful approaches which mentors and leaders may employ to leverage differences (in backgrounds, skills, experiences, and passions) among team members to deliver high performance and employee engagement. Please come ready to share your experiences and learnings in leading and mentoring collaborative statisticians for success in industry.
Leader Bio: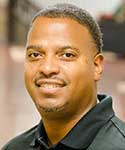 Brian A. Millen is Vice President, Global Head of Biostatistics, Epidemiology, and Real-World Data Analytics at Biogen. In this role, Dr. Millen provides strategic direction to the organization and contributes to a growing data and analytics-driven culture within research and development at the company. Dr. Millen's career in the pharmaceutical industry spans more than two decades. Prior to his current role, he served at Lilly in multiple senior leadership and technical roles across the clinical development lifecycle. Dr. Millen is the 2023 Chair of the ASA Biopharmaceutical Section and a Council member of the International Biometrics Society. He holds a Ph.D. in Statistics from The Ohio State University and a B.A. in Mathematics from the University of Georgia. He is a Fellow of the American Statistical Association.
---
Monday, March 11 | 12:15 pm – 1:30 pm
RT5 | Current Challenges in Medical Device Regulation: A Statistical Perspective
Leaders:
Yuqing (Elaine) Tang, PhD, U.S. Food and Drug Administration
Hou-Cheng Yang, PhD, U.S. Food and Drug Administration
Description:
The rapid advancement of technology in healthcare calls for the development and application of innovative statistical approaches in the evaluation of medical devices. In this round table, we will delve into various pressing statistical issues currently encountered in regulatory decision making, including the Estimand framework, Adjusting for Covariates in Randomized Clinical Trials, Software as a Medical Device (SaMD) developed by Artificial Intelligence (AI) and Machine Learning (ML). The discussion will be solicitating ideas from industry, regulatory, academia, to facilitate better understanding, clarity, and potential approaches to solutions for the issues under discussion.
Leader Bios: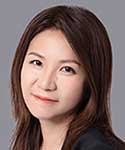 Dr. Elaine Tang is a Team Lead in the Division of Biostatistics at the Office of Clinical Evidence and Analysis within Center for Devices and Radiological Health (CDRH). Before joining CDRH, she served as a Statistical Reviewer for dermatology and dental products at the Center for Drug Evaluation and Research (CDER). Dr. Tang earned her PhD in Mathematical Statistics from the University of Illinois at Chicago.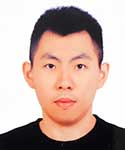 Dr. Hou-Cheng Yang is a mathematical statistician in the Division of Biostatistics at the Office of Clinical Evidence and Analysis within Center for Devices and Radiological Health (CDRH). His research focuses on Bayesian Statistics and Computation, and Spatial Statistics. Dr. Yang earned his PhD in Statistics from Florida State University.
---
Monday, March 11 | 12:15 pm – 1:30 pm
RT6 | Challenges in Collecting and Evaluating Patient Reported Outcomes
Leader:
Saryet Kucukemiroglu, U.S. Food and Drug Administration
Description:
Patient-reported outcomes (PROs) are measurements used to evaluate patients' health condition based only on patients' perspective of their treatment. PRO measures play a prominent role when assessing whether a treatment improves the health of patients. In this roundtable, we will discuss approaches in collecting, evaluating, analyzing, and interpreting PRO data. Many standard methods can be used to analyze PROs; however, there are limitations when using these methods to assess PROs in practice. Some of these methods are not very informative for clinicians and researchers when evaluating certain research problems or clinical endpoints. In addition, the increased use of wearable medical devices in recent years have allowed researchers to collect vast amount of PRO data easily; however due to lack of standardized data collection, data analysis and interpretation of PROs have become more challenging. We plan to discuss improving methods for collecting PRO data, innovative methodologies in assessing PRO data, and challenges analyzing and interpreting PRO measures.
Leader Bio: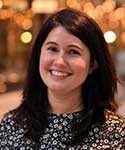 Dr. Saryet Kucukemiroglu is a Mathematical Statistician at the Food and Drug Administration (FDA) Center for Devices and Radiological Health (CDRH). She received dual B.S. degrees in Biostatistics and Life Science from Pennsylvania State University and her Ph.D. in Biostatistics from Florida State University. Her primary research interests include development of statistical methods for analyzing patient-reported outcome data, categorical data analyses, clinical trial designs and data analyses for medical devices, and statistical models for lifetime data.